About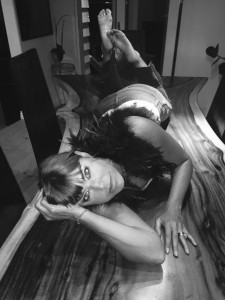 Caron Bernstein was born in Johannesburg, South Africa. She majored in painting while studying at the School of the Arts in Johannesburg. As a young girl, music and painting were her greatest passions. At the age of fourteen, Caron's creative passions were put on hold when she was awarded a modeling contract with Ford Models. For the next decade, Caron's modeling contacts allowed her to move in the high-profile worlds of fashion, film, and music.
At 23, Caron changed her focus from modeling to music, signing three record deals with major labels by the time she was 26. The characters she met in the punk-rock/pop-culture landscape she inhabited would eventually serve as a backdrop for many of her paintings.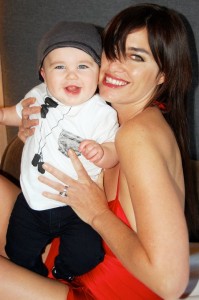 Caron's humorously sardonic take on life is related to her past experiences. To gain perspective, Caron began to express herself through painting, focusing on portraits that attempt to capture the darker aspects of the subject's character, while putting on display her own sense of the comical nature of tragedy. Her muses' have included, among others, victims of suicide, anorexia and alopecia. It is a style that she has described as "surrealistic anime." it is in the sense of the comical within the heart of tragedy that continues to to her to seek out and distill her unique form of expression.
Currently Caron lives and works in New York City, with her husband Andrew Schupak and son Jett.